Instagram is on fire, thanks to 7 new users you may have heard of…
In less than a day, each BTS member gained more than 10 million followers.
ARMYs around the world are curious to know how to use each member's personal account.
So far, V (@thv) is showing the duality of his personality. On the one hand, we have the artist Vante…
On the other hand? "Thirst Trap" (thirst trap) by King Weverse . V has a humorous history of trolling fans with topless Weverse selfies that he may or may not delete immediately after posting.
For example, V gave ARMYs only 30 seconds to save this photo.
V then posted another selfie to let his fans know that he's been keeping an eye on them.
The caption reads: "IAMREADINGTHEPOSTS" (I am reading posts).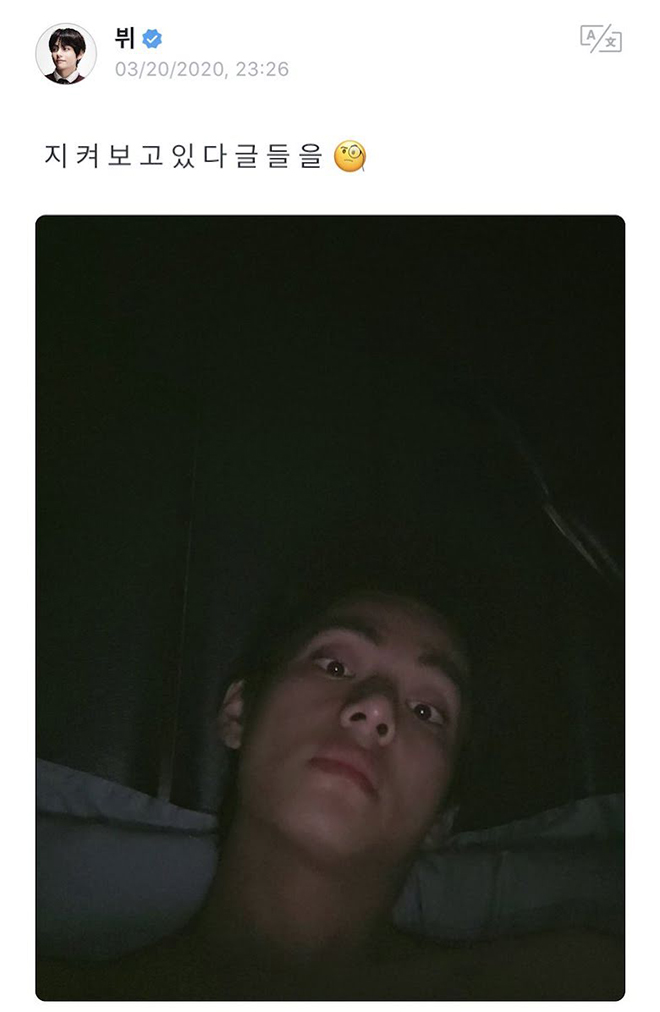 Considering how V likes to use Weverse , it's no surprise that he uses Instagram 's stories feature .
In the new video of him… shirtless, V shows ARMY his sexy side…
… And his cuteness with the caption reading "heoheoheoheo" (laughs) while V expressed "please take care of me".
Will ARMY take care of this Instagram rookie ? Sure.