One of the most noticeable points in BLACKPINK's "Pink Venom" MV is the fact that Jennie wears a shirt with the Manchester United logo – the club is being "trolled" all over social networks due to its current poor performance. So why is Jennie wearing a Manchester United shirt?
Although it has only been released for more than a day, BLACKPINK's new MV " Pink Venom " has been viewed more than 100 million times on YouTube. Surprisingly, this time, not only Kpop fans excitedly discussed the MV, but also football fans contributed a lot!
The reason is because Jennie wears a Manchester United shirt. And because Manchester United are being trolled around the world when they are ranked first from the bottom of the English Premier League football league table.
But why is Jennie wearing the club shirt that is being teased as the "circus of dreams" (parodying the tagline "the theater of dreams")?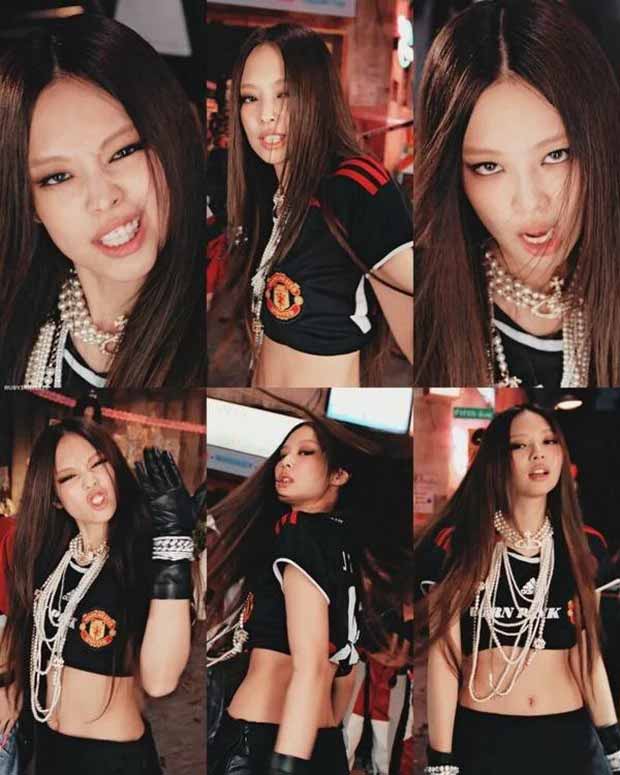 About this, someone guessed that Jennie was a fan of MU, so she chose that shirt herself.
However, many news sites give a more realistic reason, that is, BLACKPINK has cooperated with Adidas since January 2020. And Adidas is MU's shirt manufacturing company
The funny thing is that MU is in an extremely bad period both in terms of professional achievements and internal problems, so many football fans joke that maybe Jennie is the one to "save" MU, not coach. coach or any player.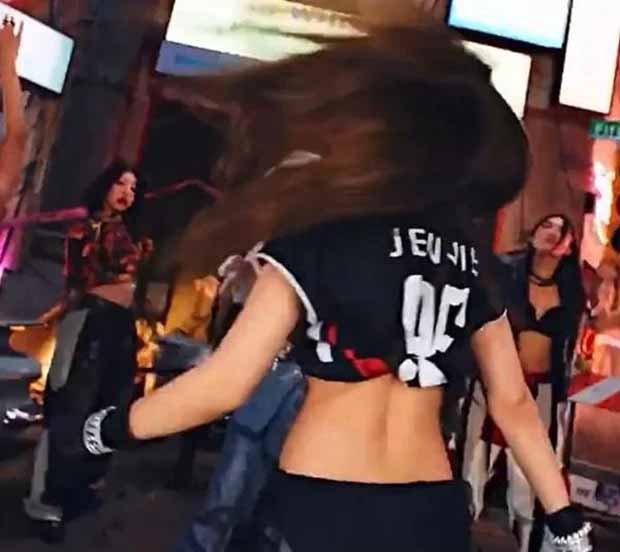 The shirt that Jennie wore was originally priced at 70 dollars (about 1.6 million dong), then 50% off. But with Pink Venom 's release, the shirt sold out and it's now called Jennie's shirt instead of Manchester United shirt . In some countries, such as Indonesia, the keyword Manchester United club shirt is still at the top of the search, showing Jennie's influence.
Anyway, MU fans in particular and football fans in general… can't help but laugh. They wrote teasing comments like:
"Jennie wearing a MU shirt is the biggest achievement of this club in August."
"Forget Ronaldo, forget Elon Musk, Jennie is the big star of Manchester United".
"MU may be at the bottom in terms of achievements on the football field, but in terms of shirt sales, they are still first."
"I'm a fan of Man City but I like BLACKPINK, so I'm going to buy a Man United shirt."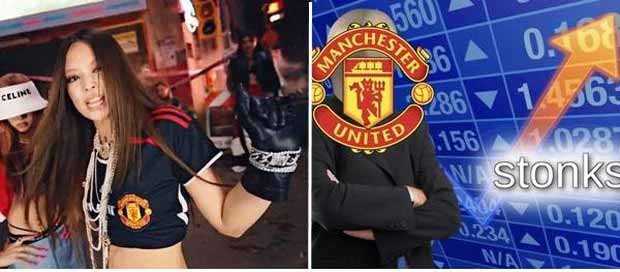 Of course, even if Jennie wears a Man United shirt, this club still has a lot of work to do to improve their position in the rankings.