BigHit's new legal statement is causing a stir on social media.
Recently, photos allegedly of V BTS and Jennie Blackpink are spreading online. They all come from Twitter and Telegram accounts named Gurumi Haribo.
Not only V and Jennie, photos of many other idols were also revealed, but the latest is Jisoo's photo in Paris.
Recently, September 29, BigHit has just announced about new measures to protect BTS, especially against online attacks.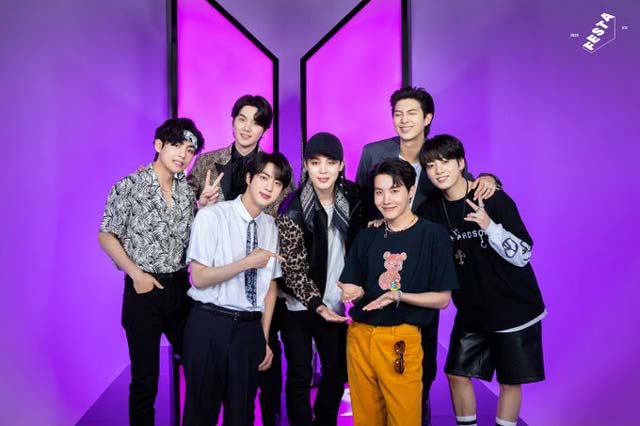 "We recently filed an additional criminal complaint against offensive and defamatory posts thanks to information provided by our fans and from our monitors.
We discovered many defamatory posts containing false information about artists on various platforms inside and outside Korea. We also discovered a particular poster was spreading a rumor with malicious intent across multiple platforms and filed a criminal complaint against this person after collecting all the posts that were continuously uploaded. " – Big Hit.
Many netizens believe that this statement is aimed directly at Gurumi Haribo. In response, this account took a defiant move.
"The quarterly report was released today, as well as at the end of March, June, September and December. It doesn't specify which rumors, against whom, and is generally vague. In addition, I have not received any legal information from anyone.
In addition, as I mentioned before, if anyone wants to sue me for defamation, spreading false facts, I am willing to provide evidence regarding my statements in the name of the law. . This is fair and unbiased truths will be revealed.
And, during the time the photos I shared were taken, Taehyung and Jennie were dating. This is what I declare once again to be true." — Gurumi Haribo.
In the midst of this intense confrontation, ARMY has found support from none other than the eldest BTS Jin.
Humorous as always, Jin wonders what exactly these vandals said, suggesting it didn't affect him: "I wonder what the malicious commenters did to get prosecuted? " However, he also warned: "They really only do harm to the body."
ARMYs applaud Jin's bravery, making him a world trend.
Hopefully the matter will be resolved soon.