Surely ARMY will not stop going crazy when they find out who is the person who stole V's first kiss? But rest assured that the person is someone we also know.
If you are curious about who that person is, read this article to the end. It will be a really interesting for you!
Before becoming idols, BTS were also popular boys when they were in school. Of course, there are also some members who had girlfriends when they were in school and even though they've broken up now, it's still their beautiful first love.
You would think that the first girls that BTS fell in love with would be the ones who took their first kiss, right? Although it is impossible to know how the rest of the members are, it is certain that V's first kiss was not for his first love but for someone special. This person is someone any ARMY knows.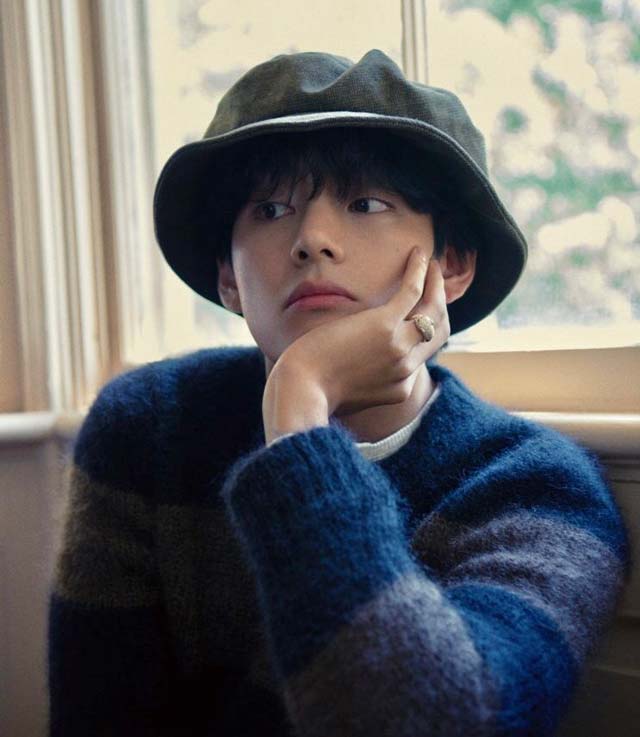 Specifically, V once shared that he gave someone his first kiss when he was only 17 years old. Although this is one of the most romantic experiences, for V it is an incident that happened in a disastrous situation. Plus, V is unforgettable for a reason: it aired on television and with one of his BTS members.
When joining the Kpop wave, most idols go through familiar tasks such as Pepero Kiss, oral transmission, etc., or highly interactive punishments. Meanwhile, there are "accidents" that are easy to cause fans to be crazy.
The case of V and j-hope is a similar case. Specifically, back in 2013, when BTS hosted a reality show called "Rookie King" as part of their debut promotions, V and j-hope lost a game. And the penalty of the game is that both have to kiss in front of the camera. Therefore, j-hope was the first to steal V's first kiss.
Obviously j-hope is very lucky and any fan would want to be in his place. Just kidding!