The world is eagerly awaiting the arrival of BTS V's first mixtape, nicknamed KTH1. In the meantime, V is wooing fans with snippets of his unreleased songs. Here are 10 of his most romantic lyrics!
1. "Since you're not here, I've lost my only light…
…I'm all by myself, 9 feet under." (Unreleased Song, January 25, 2022)
V released a snippet of this unreleased song on Instagram. This romantic track is sure to break records, if it's ever officially released.
https://twitter.com/vantends/status/1485984962985996290?ref_src=twsrc%5Etfw%7Ctwcamp%5Etweetembed%7Ctwterm%5E1485984962985996290%7Ctwgr%5E%7Ctwcon%5Es1_&ref_url=https%3A%2F%2Fwww.koreaboo.com%2Fstories%2Fbts-jin-hidden-talent-selfies-influencers-model%2F
2. "And the light will guide us to a million stars, my love, just hold my hand…
…and in the end it's you and I, the clouds will disappear, so hold on tight." (Unreleased Song, December 10, 2021).
On Instagram, V shared a snippet of himself singing this unreleased track while driving on vacation in the US.
lyric video of taehyung's unreleased song pic.twitter.com/Q3tLtnPwxT

— thv (@teteughh) December 10, 2021
3. "With you, today and tomorrow I'll miss you, I'll miss you…
…a girl together with me now, I think I fell in love with you at first sight." ("An Old Song (Sometimes)")
4. "Sometimes I wonder about the heroine of a story…
that started from a blank page." ("An Old Song (Sometimes)").
V wrote down lyrics for this unreleased song as a message to ARMY at BTS's 2018 FESTA; "Heroine of a story that started from a white paper, I miss you."
5. "When you smile under the light, even the stars get shy…
…your smile shines brightly." ("Happy Christmas," 2018)
V played part of "Happy Christmas," featuring producer ADORA, in a live broadcast in 2018. He wrote the song in the hopes of performing it with Jimin as a duet. Four years later, we're still waiting!
6. "Just tell me you love me, then I could give everything…
…and that will be the best part of me." (Unreleased Song, December 10, 2021).
7. "I see your smile, I smile too…
…I see you cry, I'm crying too." (Unreleased Song, January 25, 2022)
8. "Happy Christmas, the ending is going to be happy…
…you're so dazzling, when you smile at me I feel shy, I feel good." ("Happy Christmas," 2018)
9. "Shake my hand, let's promise when the heart miss one another…
…talking about when we'll make it, I'll love you and so I say, this is a song that you'll ever wanted." (Unreleased Song, December 10, 2021).
10. "Worst was given to me from the heart of the loveless…
…I play the games, fixed the puzzles, though I'm missing pieces / And I act like my life is just perfect / But behind this smile, it really hurts me / I'm trying to save my life, saving myself with an umbrella." (Unreleased Song, 2020)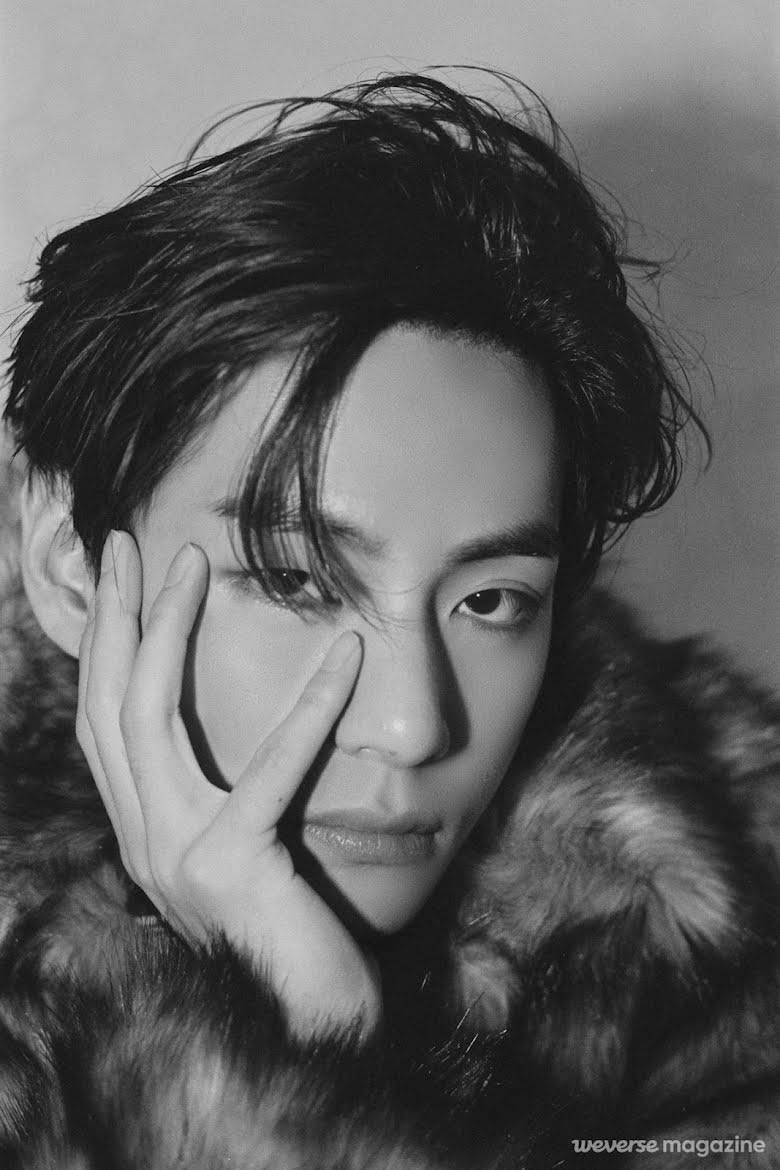 V broke Twitter when he released this heartbreaking snippet in 2020. Fans couldn't download it fast enough!
V gifted us (army) with a sneak peek of a solo song and the lyrics are so emotional 😭😭😭💜 @BTS_twt #V #kimtaehyung pic.twitter.com/ZzwFzX6gr5

— hamra mohmmand (@HamraMohmmand) July 2, 2020