The fan's love for Jin (BTS) unintentionally affects the people around.
On December 13, Jin (BTS) officially enlisted at the training center in Yeoncheon, Gyeonggi Province. This is one of the harshest areas in Korea, sometimes the temperature drops to -20 degrees Celsius, so ARMYs are extremely worried about the health and sleep of the eldest BTS brother.
Many fans have taken to the forum "The Camp" – a place to connect soldiers and families, to set up a mailbox called "Love room for the family of the soldier of the 5th division", writing many messages. , regards to Jin. However, the act of "flooding" the common mailbox of a part of ARMY caused a heated controversy because it affected the soldiers who joined the army with Jin and their families.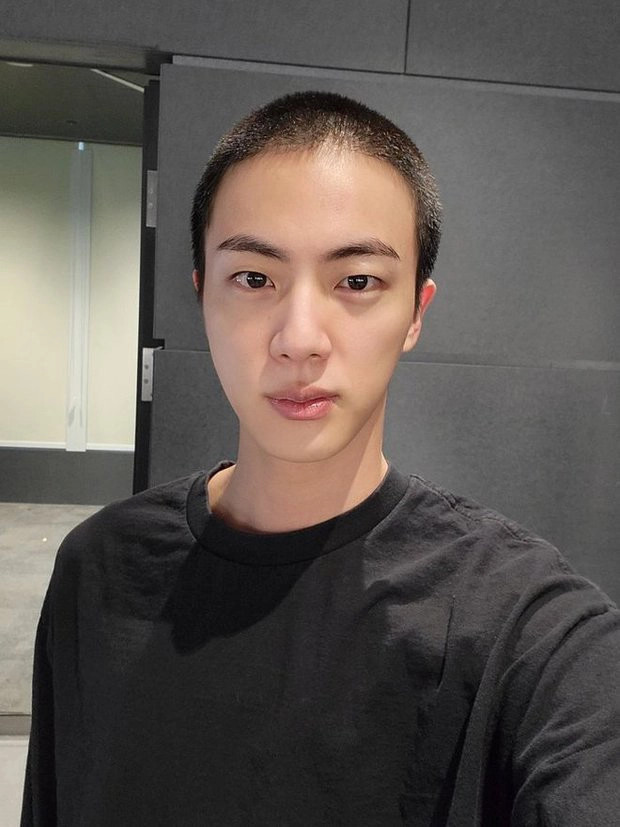 A fan expressed concern that Jin is allergic to potatoes, garlic and fish, prompting The Camp operator to harshly reply, "This is not a kindergarten. The military controls this, and you. Take care of your own diet."
Messages for Jin also appeared too much, to the extent that the families of many other rookies were upset: "There are too many posts about Jin, so I can't see the important announcement", "Jin is not a real person." only enlisted, please refrain", "This is not a fancafe", "I have a hard time finding information about my son"…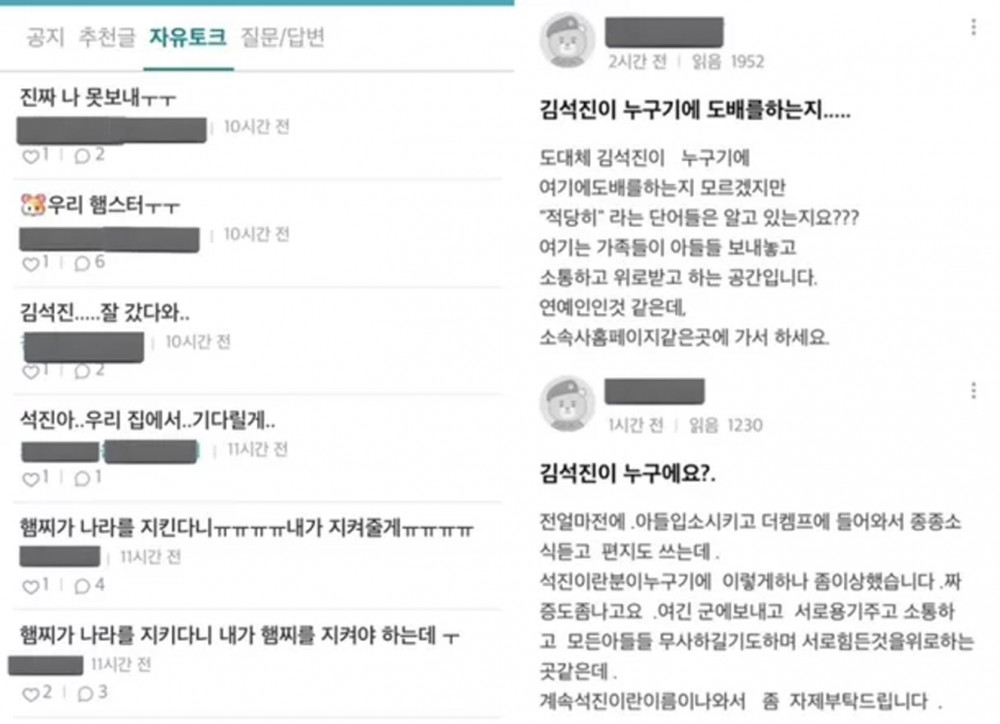 Faced with this situation, The Camp decided to open a separate bulletin board for Jin in the mailbox of the 5th division. The forum moderator explained that the section 5 community mailbox is where parents, friends, colleagues The careers of active-duty and demobilized service members of the 5th Division can show mutual support and encouragement. The mailbox does not have a direct communication function with soldiers being trained in the 5th division.
The Camp moderator asks ARMY to stop posting messages to idols because if the traffic increases, the server will stop working, relatives and other soldiers will not receive messages from their family and friends. . Writing a handwritten letter to Jin is also not recommended, because it will cause more trouble for the person on duty in the 5th Division, possibly affecting the training process. "If you want to send a message to Jin, fans please use the Weverse app" – The Camp moderator said. 
After this announcement, many ARMYs reminded each other to stop sending messages in the shared mailbox. Previously, Jin  expressed his wish to keep the date and location of his enlistment a secret in order to avoid affecting those around him. On December 13, the eldest brother of BTS also drove a car straight to the training center, not getting off to avoid causing a disturbance.