On an online forum, the image of the "tall" trio of BTS standing side by side is attracting a lot of attention from ARMY.
The reason is because the youngest Jungkook, despite being famous for his long, standard legs, still has to stand on tiptoes when "comparing" with his two brothers.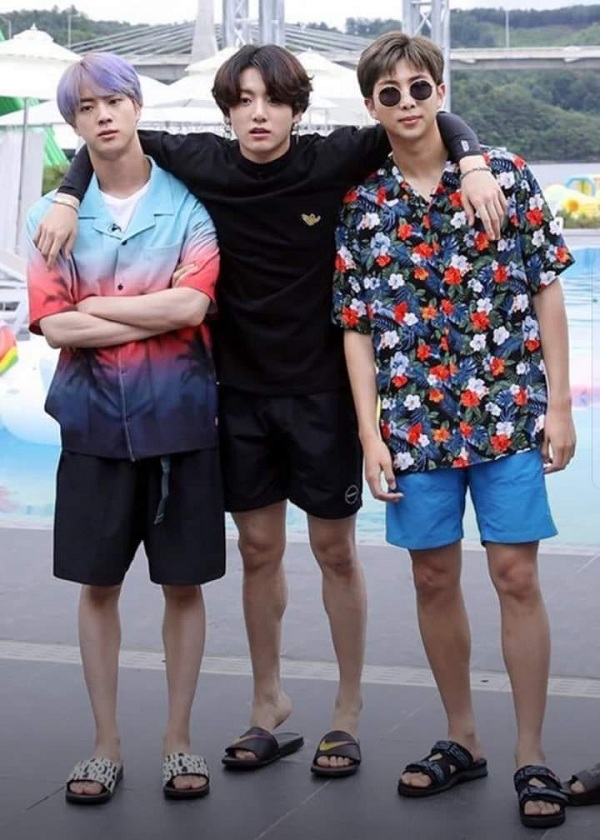 The picture is the proof of the saying "it's not because you are weak, but because your "opponent" is too strong". In fact, Jungkook has a height of 179 cm, an ideal number to be a model.
Meanwhile, RM is 2 cm taller than his brother, and Jin (although as tall as Jungkook) has the famous "Pacific" shoulder, so it still makes Jungkook "struggling" when he wants to wear it.
Many fans have left comments about the BTS boys:
"Standing next to these two tall hyungs really hurts Jungkook's armpits".
"What if Suga and Jimin stood in Jungkook's place?"Suga and Jimin are the two most "small" members of BTS. The duo has the same height of 174 cm.