Even J-Hope is charmed by the iconic past BTS era.
While BTS's J-Hope was in Japan for his solo performance at the 2022 MAMA Awards, the BTS member made time to travel from Osaka, where the ceremony was held, to Tokyo to visit the 2022 BTS EXHIBITION: Proof.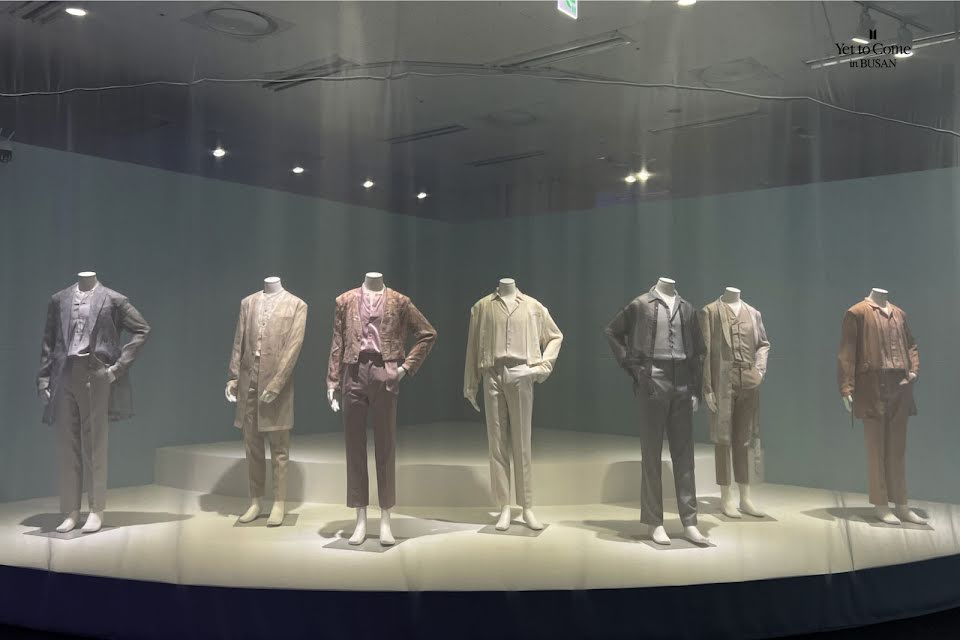 The exhibit was filled with precious memories over the nine years since their debut. From stage outfits, behind-the-scenes pictures, and prop recreations, the exhibition was a step back in time for J-Hope.
The BTS member's visit was captured in a recent Bangtan Bomb episode on the group's official YouTube channel, showing his touching and funny reactions to the exhibit.
As he started to walk through the Shinjuku Iyama Kogyo Building, where the exhibition was held, he couldn't help greeting his maknaes and hilariously "calling them out."
Even though J-Hope lived through the moments that were being showcased, he went from BTS member to certified ARMY as he took photos of the different displays.
As he approached the "Boy With Luv" portion of the exhibit, J-Hope had a lot of reflections about the 2019 song.
He came across the yellow couch used in the "Boy With Luv" music video.
J-Hope happily re-created his pose on the arm of the couch after questioning what 2019 Hobi was doing in their MV filming photo.
He looked at photos from the era and hilariously commented on each member, pointing out Suga's hair that parted down the middle, how lean RM was during the promotions, and V's maturing visuals.
J-Hope couldn't help fanboying over the era, declaring "Boy With Luv" the concept where the group looked their best.
Of course, ARMYs think the members look great in every era!
Check out the rest of his 2022 BTS EXHIBITION: Proof visit in the full Bangtan Bomb episode below!