Both Jimin and Jennie possess this rare special look and charisma. Wearing the same clothes further accentuates the similarities between the two superstars.
Jimin BTS and Jennie Blackpink seem to have the same interest in white long t-shirts. Fans have seen them wear the same $2,000 Chanel shirt with the red logo.
Now, the two have their eyes on a Chanel Pharrell shirt worth $2,700!
Both Jimin and Jennie have never been afraid to push gender standards in fashion. Jennie often dresses like male idols while Jimin likes to use female clothes (especially accessories) and transform into her own style.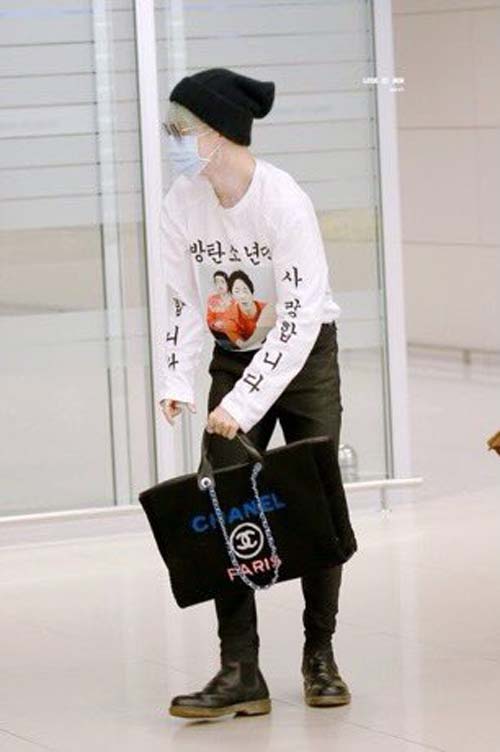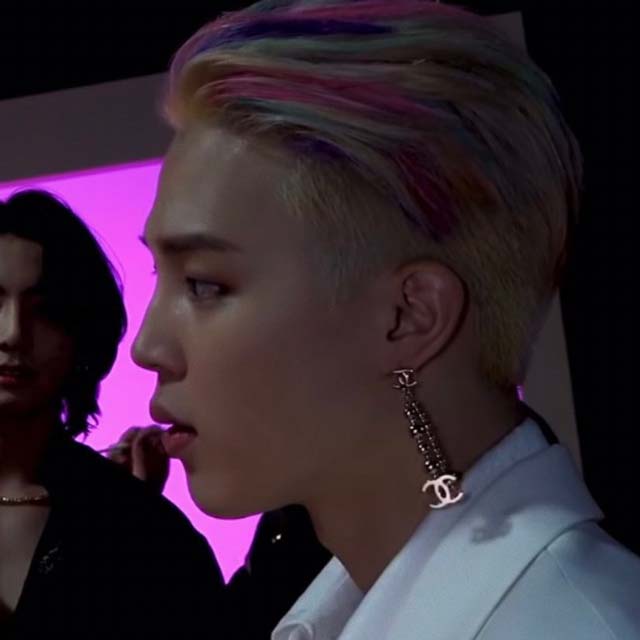 After all, fashion shouldn't be limited by gender!
When BTS took a break in 2019, the members shared a mini vlog about this private time. From visiting the museum to going fishing in the sea, it all looked so relaxing.
In Jimin's vlog, he went to Paris to enjoy ice cream and was wearing a Chanel Pharrell shirt.
He also showed off a photo of the streets of Paris in this shirt.
By pairing it with tight jeans, Saint Laurent boots, an ID Convertible bag and a Chanel necklace, Jimin looks simple yet stylish, just as he is often.
Later, Jennie was seen attending the launch of Pharrell's Chanel collection, where he presented her with a pair of shoes.
Jennie Kim also wears a Chanel Pharrell shirt, but with a slightly different mix. She looks sporty with Adidas cycling pants and white shoes.
Jennie also wore this shirt on Blackpink's third anniversary. This time, she wore darker makeup and a lower bun.
Fans noticed that Jimin and Jennie, although dressed in two different styles, possess the same aura: charmingly lovely. With the same dumpling cheeks, the two superstars always look so childish but at the same time exude an irresistible charm. As expected of the top Kpop stars!