We don't know who's luckier!
Ever since BTS arrived in Las Vegas for their PERMISSION TO DANCE ON STAGE shows and after attending the 2022 GRAMMYs, the members have been enjoying some free time while in America.
In particular, member V has gained attention for being a true social butterfly, and it seems like the idol has a brand new bestie.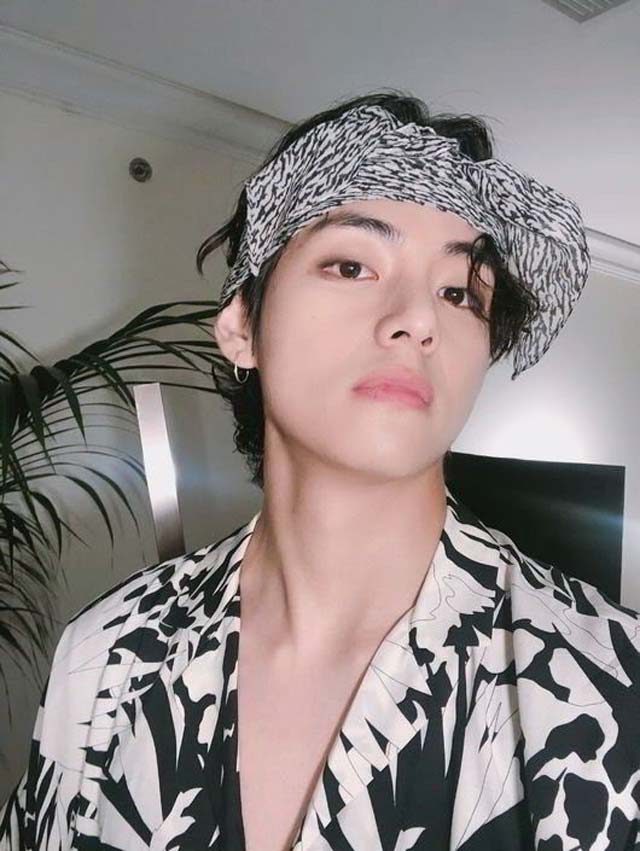 As soon as V arrived in Las Vegas, it seems as if he's been a true social butterfly, meeting the likes of Lady Gaga and jazz artist Jon Batiste.
BTS's V meeting Lady Gaga | @CBS/ Twitter
However, some images posted on April 11 caught the attention of ARMYs. Alongside some top names in music and film, V was seen taking pictures with none other than veteran actor Kang Dong Won.
In the two photos, the idol and actor seemed extremely friendly as they were seen hanging out with other celebrities, including the director of Pachinko, Theresa Kang-Lowe.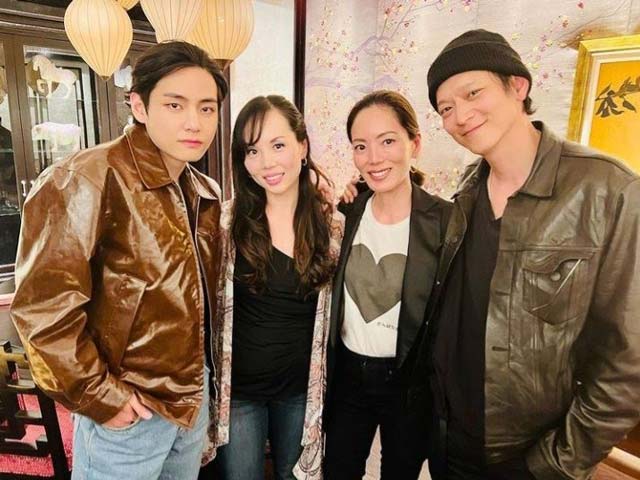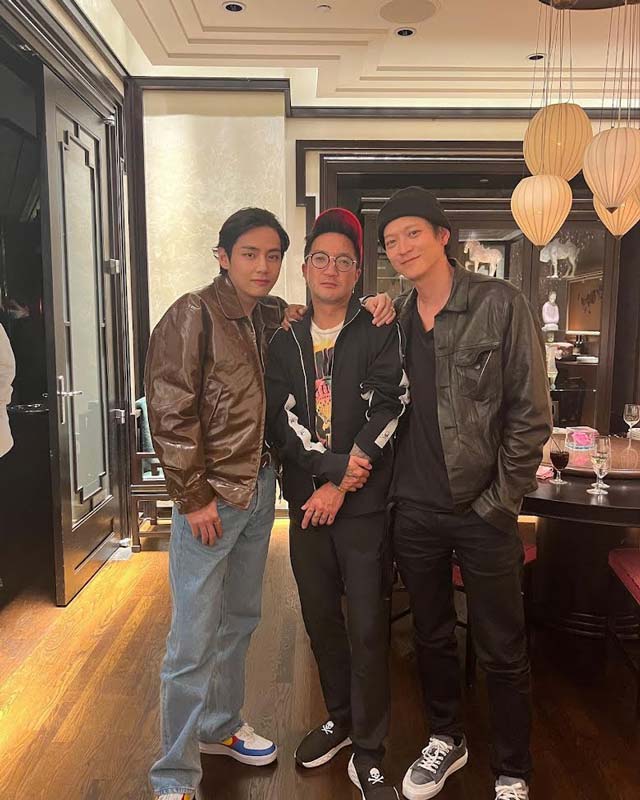 Although this meeting was probably created through mutual friends, it seems like V and Kang Dong Won are much closer than the first pictures show, and netizens can't get enough of their friendship.
On April 13 (KST), V treated fans when he shared a picture of himself and Kang Dong Won going to see the Michael Jackson ONE show by Cirque du Soleil at Mandalay Bay. In the caption, V wrote, "Geochang dongsaeng, Geochang hyung," because both of them have links to the Geochang province.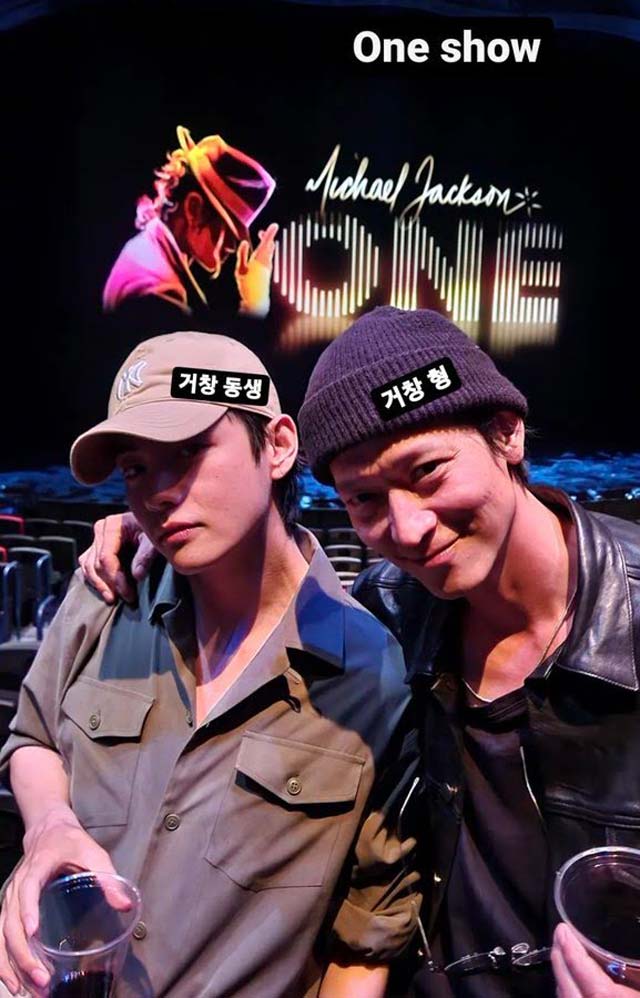 When the image was posted, netizens couldn't get over just how adorable the two celebrities were. The fact that they had gone to see a show together proved that they must be closer friends than the initial images seemed to show.

One of the reasons why the images stood out to ARMYs is not only the fact that Kang Dong Won is a veteran actor but the fact that he is one of V's idols!
When asked about his role model during an interview, V explained that it was Kang Dong Won because of his links to V's hometown.
Kang Dong Won is also known for the iconic umbrella scene in the film Temptation of Wolves, and along with Jungkook, V once re-enacted this scene, and it sent ARMYs crazy.
After meeting Lady Gaga and now becoming besties with Kang Dong Won, it seems like V is living the dream by interacting with all of his idols. There is no doubt that V will continue to capture the hearts of ARMYs and celebrities with his charming personality, and they will all want to be his bestie.
You can read more about BTS's V being a social butterfly below.