Dating rumors seem to be a very sensitive issue for BTS today when both Big Hit and the members have to constantly speak up.
Given the popularity of BTS, it's not surprising that rumors are constantly circulating about them, especially about their dating life. Recently, there are rumors that leader RM is having a girlfriend.
Accordingly, a YouTuber claims RM is dating a rich girl, not in the entertainment world. The two have "Love-stagrams" (dating hints through Instagram posts) when they're in the same place and have the same things.
BTS management company BigHit hastily denied the rumors, saying, "There is no way RM is dating." Worth mentioning, this source is also the source of previous dating rumors of other BTS members and BigHit has to deny.
On the last day of 2021, RM personally explained on Weverse. "Ah yes, I don't know anything about this person and that poodle belongs to my friend," he wrote.
The poodle that RM mentioned is a "proof" that the YouTuber above gave because there is a photo of a rich girl who posted a photo with a dog similar to the one RM posted.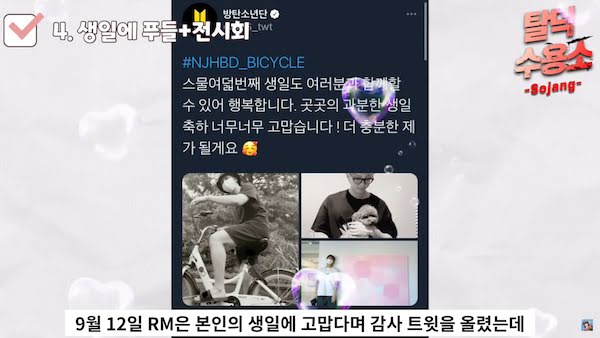 In addition, the YouTuber also gave many other hidden meanings. RM is known to love going to art galleries. Coincidentally, at the PKM gallery he went to, this girl also came and posted a photo with the caption: "Just the two of us".
This YouTuber worked hard to "dig" because before that, ARMY had no idea about this girl. Many ARMYs want BigHit to take appropriate action on these dating rumors.