Since debuting in 2013, BTS has seen their fame skyrocket, and they've become a worldwide name, gaining popularity and influence.
Yet, the rising fame comes at a cost. The members are more open to not only criticisms but also extremely racist and derogatory comments aimed at them.
A television host in Spain has become the target of ARMY and netizen anger recently after he appeared to make racist remarks about BTS's J-Hope.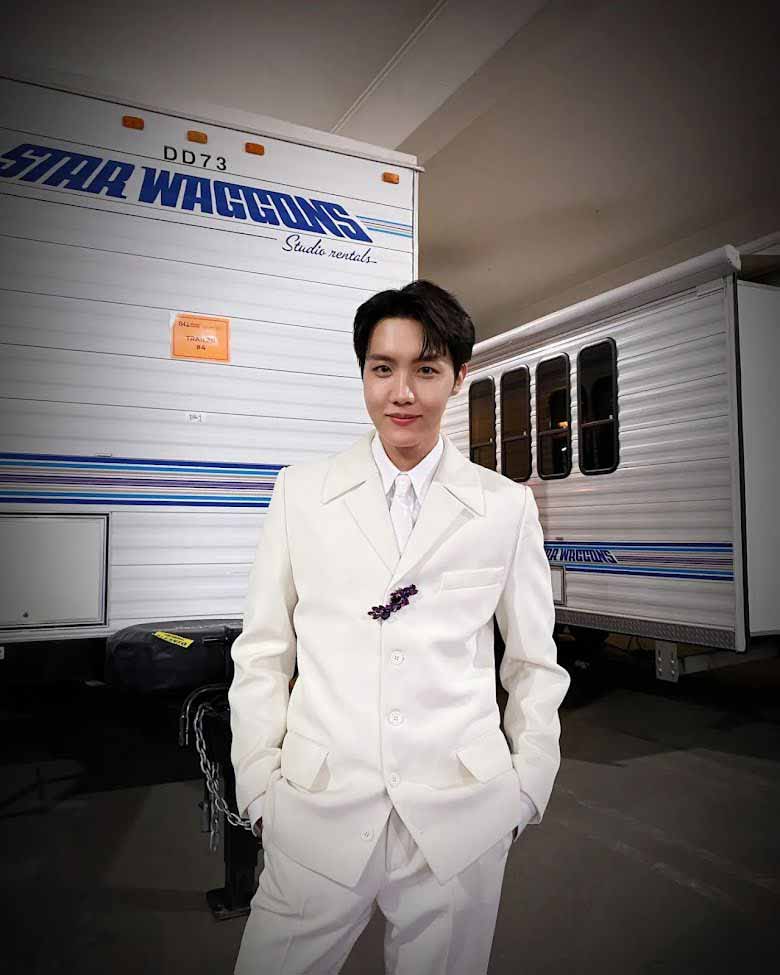 ARMYs all know that J-Hope is one of the most positive and genuine people in the world, never ceasing to amaze people with his charming personality and outlook on life. He also makes the most of all opportunities given to him, taking him worldwide and cementing the group's influence.
Earlier in the month, J-Hope and Jimin both attended DIOR's fashion show.
As expected, as the fashionista of BTS, J-Hope looked absolutely flawless in his DIOR look that combined sophistication, elegance, and style.
While most people praised J-Hope's look, comedian and host Pablos Motos has come under fire for his description of the idol during a segment.
In the video shared online that is quickly gaining attention, the host is speaking about three celebrities on the screen with the guests, and one of those is J-Hope.
When it comes to describing J-Hope the host appears to utter the phrase, "friki japonés," though there is some debate as to whether he says "Flipy japonés."
Although he explained that J-Hope looked good, the phrase he initially used to describe J-Hope, "friki japonés," translates directly as "Japanese freak," but in Spanish, it can be translated as "Japanese weirdo." While there are many different words it could be translated as, including "geek," all of them have seemingly negative connotations.
Some have claimed that Pablos Motos actually said "Flipy japonés," as opposed to "friki japonés," which would refer to a former collaborator on the show named Enrique Pérez, better known as Flipy.
Pablo Motos llamando "friki japonés" a H0bi, no se podía esperar otra cosa de un señor que debe oler a rancio desde km pic.twitter.com/rBsIulA4Cm

— Yland⁷ ♡ (@Yolithearmy) January 25, 2023
The truth of this assertion is unclear however, considering, as one ARMY pointed out, the two bear little resemblance:
Dice "Flipy Japonés" (Flipy es uno de sus colaboradores, adjunto foto). Lo de friki os lo estáis sacando de la manga. No me gusta nada Pablo Motos y condeno muchas de las cosas que hace y dice… pero a ver si afinamos el oído un poco! 🙂 pic.twitter.com/C9cFA6F8MO

— 세르히오 🍭 (@SeizeTheLight89) January 26, 2023
When the video was posted online, it wasn't surprising that netizens couldn't contain their anger at the racist comment for many reasons. Whether or not the host was referring to J-Hope as "Flipy" or the best translation of "friki," he nevertheless described J-Hope as "Japanese"—an ignorant comment at best and one that ties into the racist notion that "All Asians are the same." ARMYs also felt that his harsh tone made it seem like an insult.
Social media was flooded with tweets from fans demanding an apology from the comedian and also sharing their anger at the comments.
apparently this tv host is known for always making misogynistic/racist jokes yet he's still not fired?? trending a hashtag and calling them out won't be enough we need to REPORT this to bighit so they can be sued. he needs to be deplatform https://t.co/Pkw3UO2bfS

— sen⁷ (@sugatradamus) January 25, 2023
We condemn the racist comment made by Mr. Pablo Motos of the program @El_Hormiguero In which he addresses J-HOPE in a derogatory way calling him a "Japanese geek". We demand due respect to the Artist. The attitude of these people does not represent us! pic.twitter.com/UlwPztyylM

— woosie⁷ 민 (@sugamiint) January 26, 2023
We condemn the racist comment made by Pablo Motos of the Spanish program @El_Hormiguero, where he addresses J-HOPE in a derogatory way calling him a "Japanese geek". We expect full accountability for this. Do better.

— ✧ 🃏🏁 (@jhscentric) January 26, 2023
Neither the show nor the comedian has responded to the criticisms from fans.