Last weekend, BTS successfully finished the first set of performances for their concert 'Permission to Dance On Stage,' which took place on November 27 to 28 at the SoFi Stadium in Inglewood, California.
During these days, BTS collaborated with the largest restaurant chain in the world once again to provide something unique to the fans who attended the concert.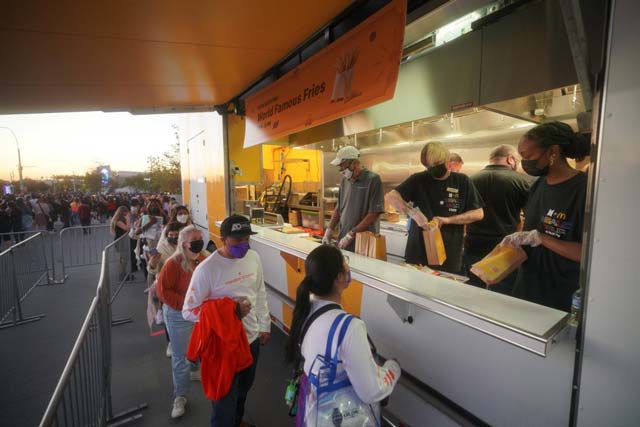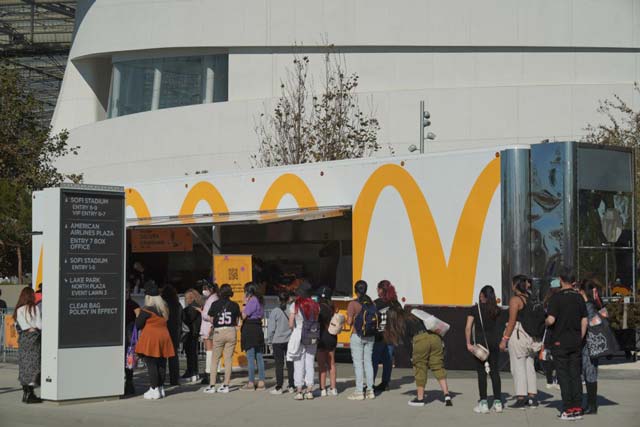 McDonald's was one of the main sponsors of the BTS concert as they provided food during the concert days. Fans were able to receive the concert's official photocard & branded photocard sleeves featuring images of the BTS members along with special treats.
McDonald's provided a free McCafé food truck serving free coffee and hash browns beginning at 9 AM PST on each concert day. Additionally, McDonald's World Famous Fries were served later in the afternoons.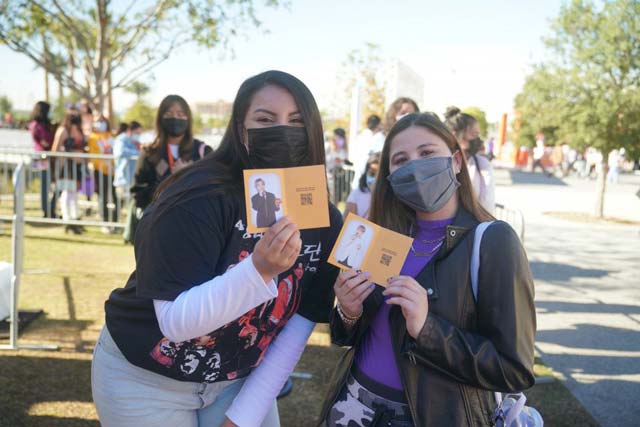 Fans were also able to enjoy the golden photo booth in front of the SoFi stadium taking photos with their favorite member. McDonald's will continue to provide these food trucks on December 1 and the 2nd, which are the remaining dates of the concert.
Meanwhile, McDonald's held a record-breaking collaboration with the global K-pop act, BTS, earlier this year in May.
McDonald's released the 'BTS Meal,' which included a 10-piece Chicken McNugget order, a medium order of World Famous French Fries, a medium Coke, and special Sweet Chili and Cajun dipping sauces inspired by real dipping sauces available at McDonald's locations in South Korea.
The collaboration swept up the world by its feet as BTS fans all over the world lined up in front of McDonald's to get their hands on this special meal.