Here's why it's so meaningful.
BTS's J-Hope returned to Instagram with a whole slew of "boyfriend material" photos, but ARMYs noticed something else other than his good looks!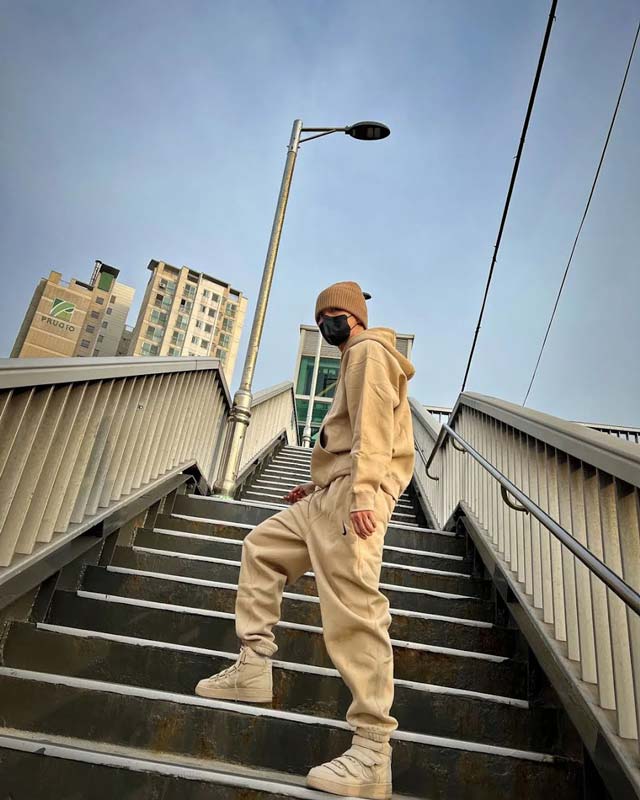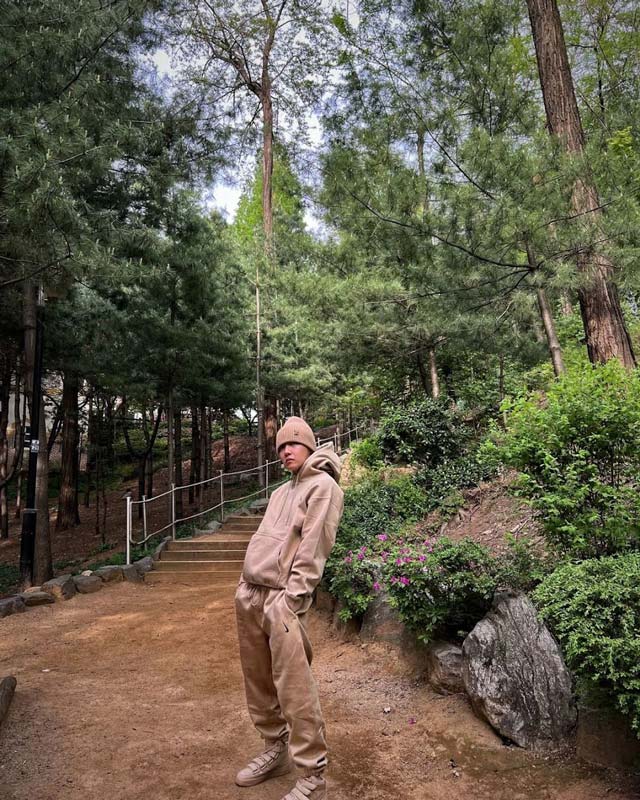 From the tiny branding on the waist, fans noticed that J-Hope is rocking Billie Eilish's NIKE "Air Force 1" and apparel collection.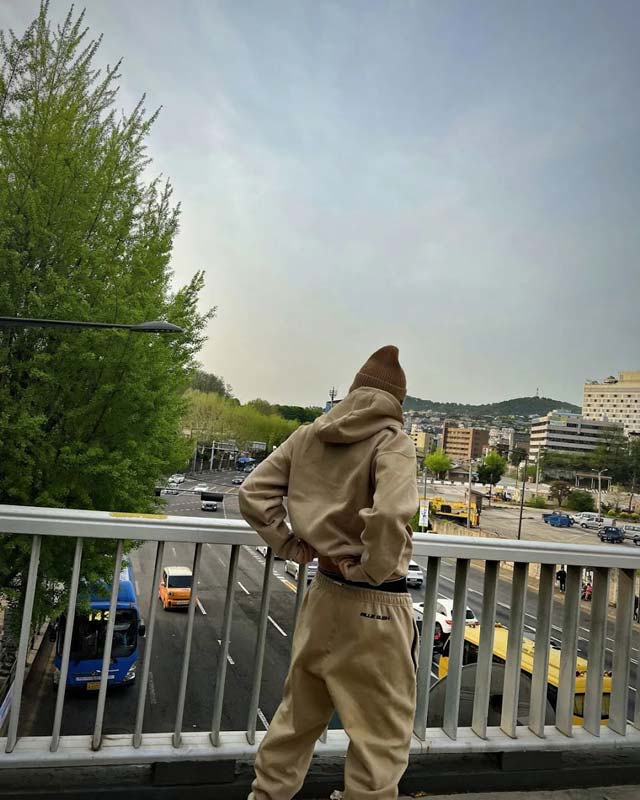 Sporting both the apparel and the shoe, fans are praising J-Hope for choosing the environmentally-friendly line.
The entire shoe is made from 18% post-consumer recycled content, including a synthetic nubuck upper that uses 80% recycled materials, 100% recycled polyester details and an underfoot made with Nike Grind. The beige color scheme extends to the Nike x Billie Apparel Collection, which features a hoodie, sweatpants and T-shirt embellished with subtle silicone "Billie Eilish" graphics.
— Billboard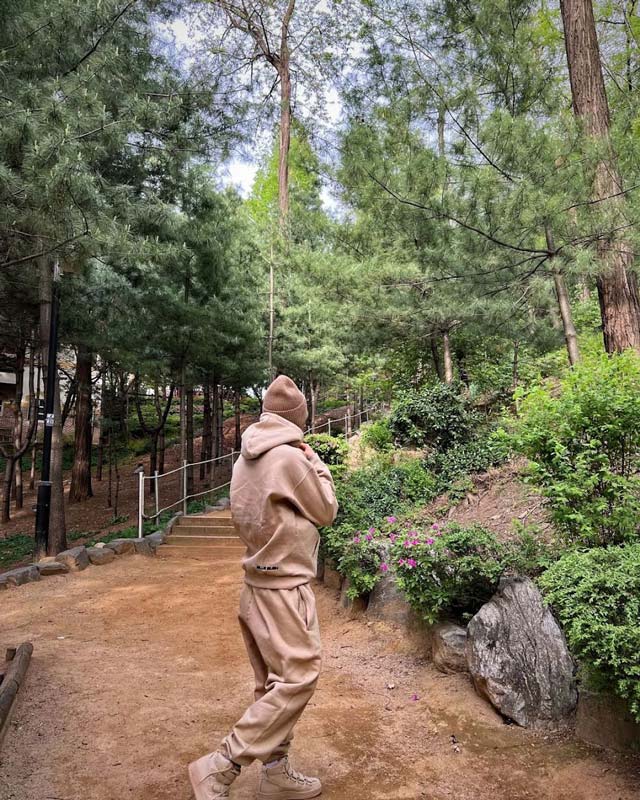 Looking flawless in the head-to-toe neutrals of the collection, J-Hope paired it with his Louis Vuitton beanie. In the greenery, his model poses showed off his charisma…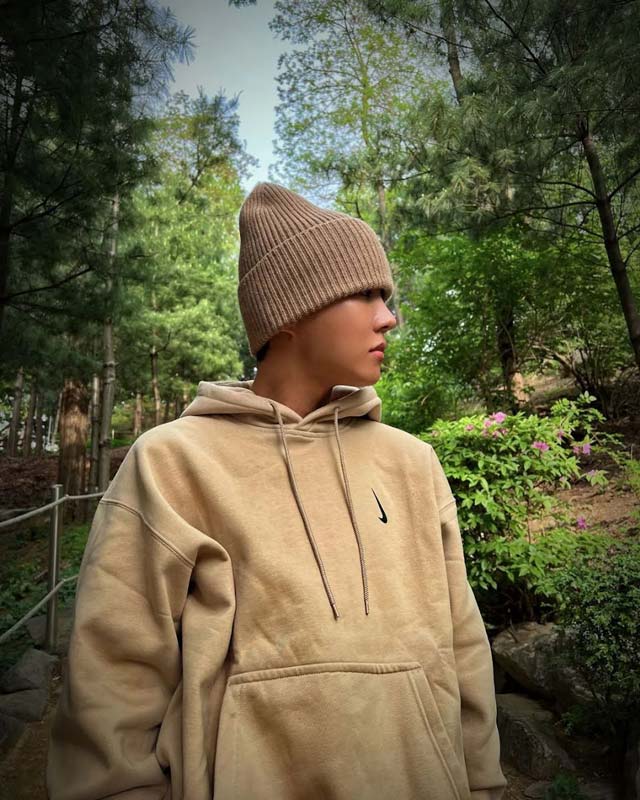 …and his cuteness!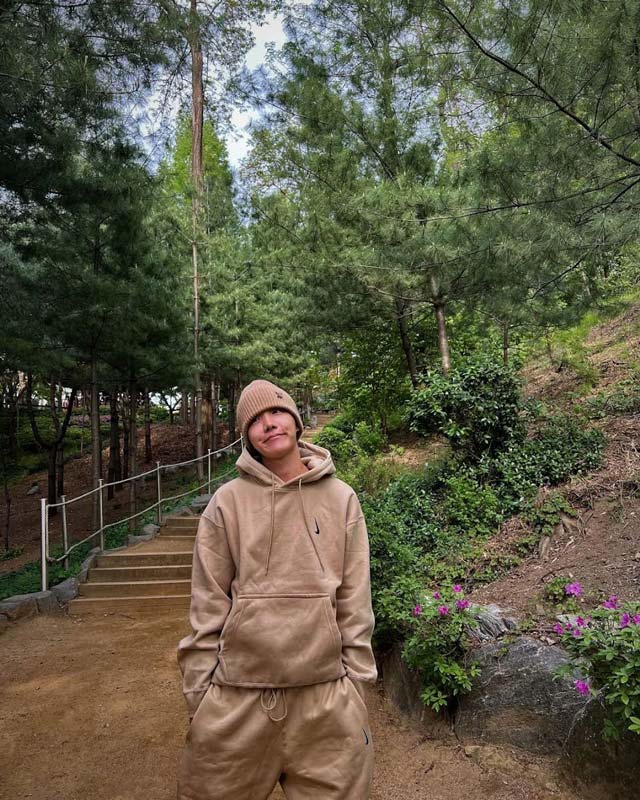 J-Hope always has fashion with a purpose!