BTS fans must be no stranger to the "muddy" level of the group. However, even the youngest brother Jungkook sometimes can't even "join" the jokes of the big brothers just because he is too shy.
Here are 5 BTS moments that embarrassed Jungkook.
1. When dancing in public, then asking for money like street performers
On a TV show, when he saw his 2 "hyungs" dancing in the middle of the street to ask for money, Jungkook slowly backed away and sat down to cover his face in embarrassment. The guy couldn't "get in" but just wanted the dance to end quickly.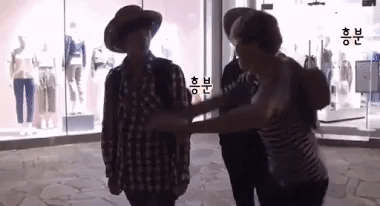 All the "golden maknae" of BTS does is wait for everything to end quickly. "Oh no, it's embarrassing," Jungkook said.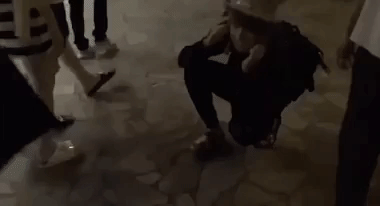 2. When J-Hope pointed at the billboard on the bus
A bus with large banners to send happy birthday wishes to Jungkook – a popular support activity of fans. However, when he saw the bus, J-Hope shouted loudly and repeatedly pointed at the bus for Jungkook to see but Jungkook was very shy and pretended not to hear anything.

3. When Jimin sings BTS songs in the middle of American streets
BTS once convinced people to attend their free concert in Los Angeles, California. On an episode of American Hustle Life , Jimin sang Boy In Luv and Attack On Bangtan while handing out flyers, to get people's attention on the street.
Jungkook was so embarrassed that he had to hide behind V to cover his face.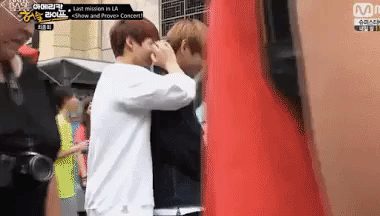 4. When Jin revealed Jungkook's 'bullying' habit
When Jin was asked why he didn't go to the gym, Jin said he did it to avoid being "attacked" by Jungkook.
Out of embarrassment, Jungkook explained it to himself, but it didn't seem to work very well.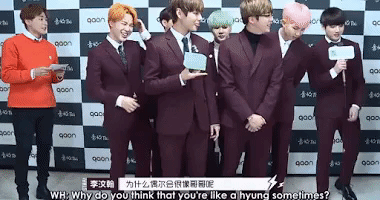 His members are teasing even more!
5. When the big screen shows Jungkook's abs
Jungkook "turned" into a red radish as soon as a big photo showing off his abs in BBMA appeared at a concert, thanks to the staff!