BTS Jimin's name has become synonymous with choreography. No one can argue about K-pop choreography without mentioning Jimin's name because of his unique talents, skills, and charismatic style.
Jimin dominates the K-pop industry as the "dance king" and "dance god" as K-media refers to him.
Jimin has won many votes through polls and surveys about choreography year after year, and choreography experts around the world agree that he has always been a choreographer, proving that the title and his position is still not "usurped".
Some of the previous dance honors Jimin has won from reliable international voting sites include Netlab's "Best Male Idol Dancer K-pop" by Netlab (Japan) in 2022 and " Best Dancer K-pop" in 2021.
Dabeme 's "Best Male Dancer" for 4 consecutive years, "Best Male K-pop Idol Dancer" at King's Choice for 3 consecutive years, and "Best K-pop Dancer" award for the year. 2021 of K-pop, among many other polls.

Recently, Jimin added another dance title to his already long list of awards after topping another Dabeme choreography poll for "Top 100 K-pop Dancers" featuring over 100 idols. has been nominated.
Fans congratulated Jimin on his victory and they agreed that he is still the best among the most talented dancers in K-pop, despite the many new groups that debut every year with good dancers.
Many fans took to Twitter immediately after the poll was completed and the results were announced to express their pride in Jimin and their enthusiasm for his win.
They reminisced about times in the past when the choreographers and BTS members talked about Jimin's incredible talent, sharing some of their favorite clips of Jimin's dance performance while stating turn on his impressive choreography details.
They also discussed his great love and passion for dance, which is why he is so good.
Jimin has taken over Twitter trends with two entries to the Global trending list, 'DANCE KING JIMIN' and #JIMINTop1KpopDancer.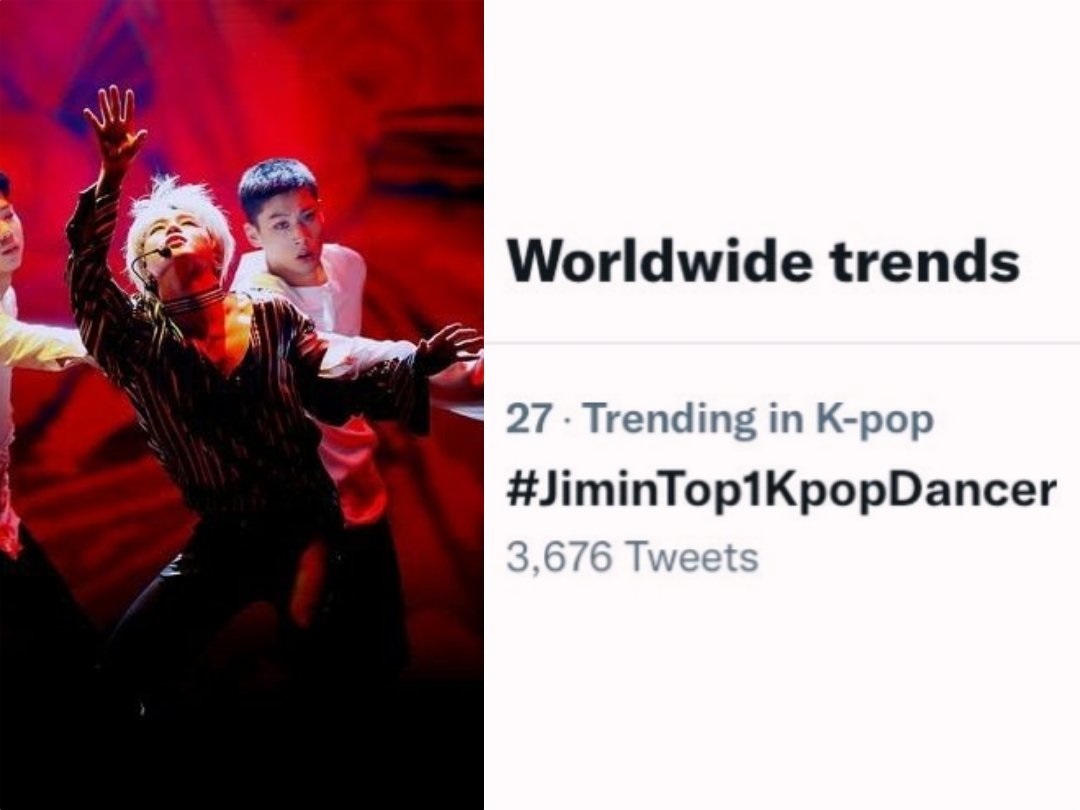 It can be said with certainty that nothing can dethrone Jimin from the crown when it comes to dance and he will remain a dance legend in the K-pop world for a long time to come and future generations will. continues to regard him as an industry standard for performances.
Congratulations Jimin.