The BTS boys just standing still is enough to make ARMYs faint. Here, they are still winding…
All BTS members are choreographers! Their movements are perfect, however, the twists and turns are still special!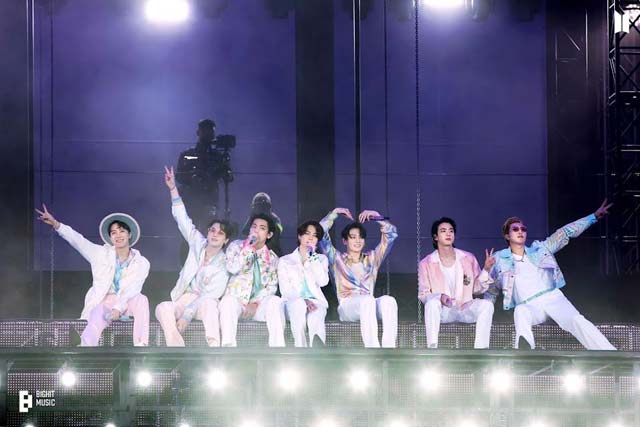 Here are the times when BTS twirled and made ARMYs want to drop their hearts:
1. Mic Drop 's immortal break dance performance
Deadly break dance! ARMYs always admire the way Jungkook controls J-Hope's hips!
2. Suga coolly curls in 
Fake Love
A very Suga emotional expression!
3. Perfect balance between sharp and soft
If Jungkook "shows up", he will only whisper!
4. Now stand close to the stage!
Want a literal heart attack with this twist.
5. "Saint of Destruction" RM takes action
It's great to see RM being himself on stage.
6. Global handsome is here
Jin has always been self-conscious about his choreography but look how flexible he is!
7. J-Hope's dancing skills are out of the question
8. I don't know what to say
Curly body, smile, ruffled hair! Classic!
9. Cheers to the I Need U choreography
Suddenly, my heart stopped for a beat!
10. Who can forget this Carpool Karaoke moment?
Need more of these moments in BTS appearances!