On March 28, BTS departed from Incheon International Airport for Las Vegas (USA), where they are expected to have many activities, such as attending the first Grammy Awards. 64th and held 4 concerts on April 8-9 and April 15-16.
At the airport, Jimin was spotted in a casual yet chic outfit, with all items branded Louis Vuitton, from hoodies, jackets, beanies, shoes and accessories.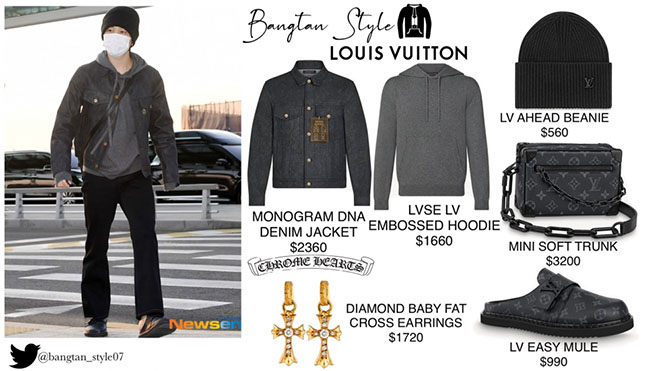 Jimin looks as charismatic and cute as ever. His all-black outfit and captivating eyes make fans and the media melt and praise him endlessly when describing him.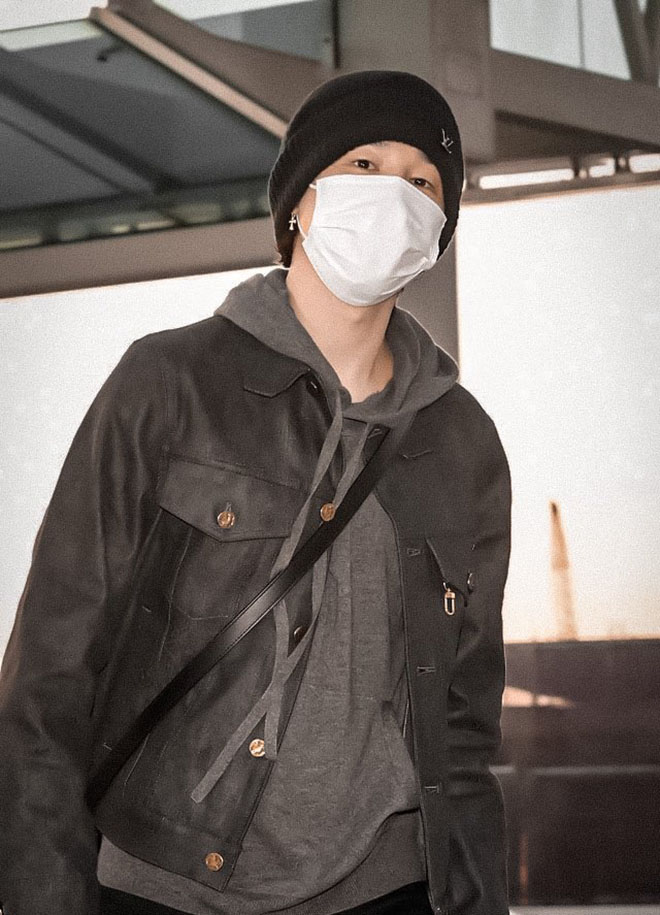 Not only is the outfit perfect, but Jimin's lines also attract everyone's eyes.
For example, despite wearing a mask, Jimin's beautiful and charming eyes are hard to ignore and fall in love with.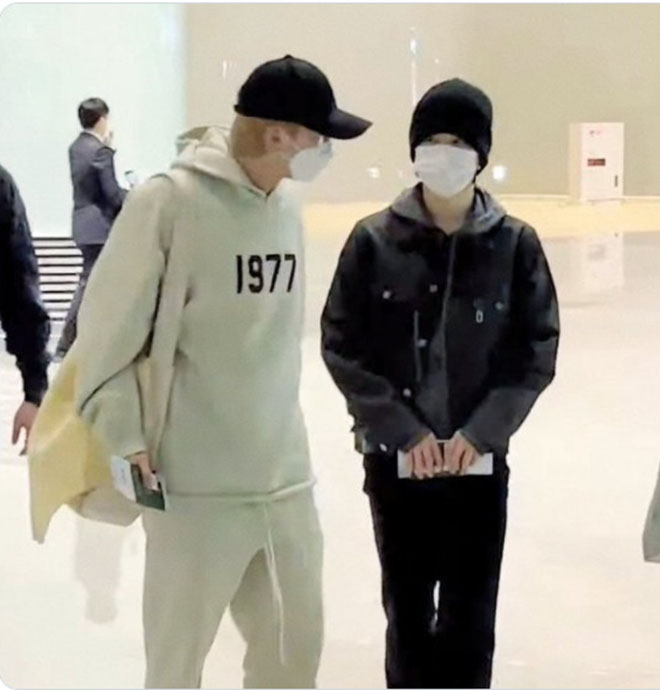 In particular, the Korean media has published many articles with special titles praising Jimin's eyes, as well as highlighting his charm when wearing a beanie.
There are titles like "Falling into your sweet eyes", "Heart fluttering eye contact", "Sweet eyes".
"Shining eyes", "My heart beating heart", "Cool airport fashion with a beanie".
"Standing out from afar", "Coolness that stops time", "Chic all-black"… Jimin really is "a lump" darling" of the media and "IT boy" of Korea.
Dispatch accidentally recorded a conversation between reporters who were taking photos of BTS and one said that he had to take the best pictures of Jimin because this guy is his wife's favorite idol. Jimin's fans absolutely adore him
Meanwhile, fans have been enjoying Jimin's cute moments at the airport, such as his pretty hands with pink tips as he waves to the crowd and the way he holds his passport.
Other fans love Jimin's courtesy and respect in his interactions with fans and the media.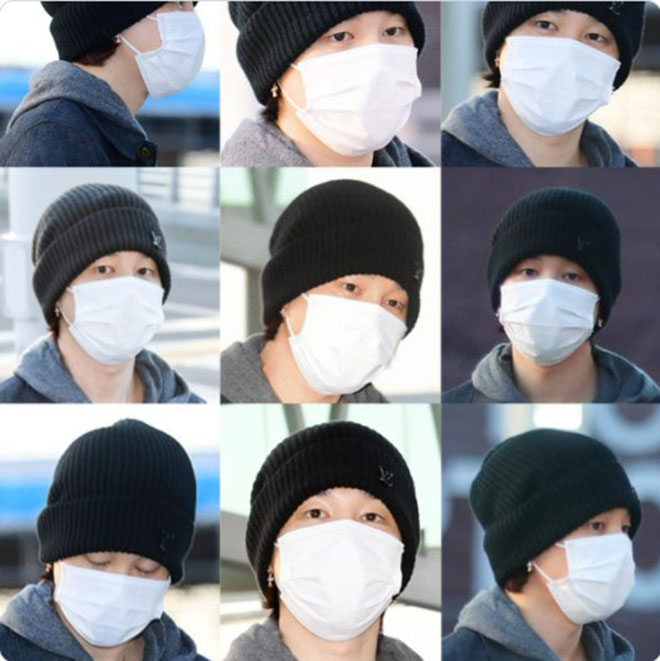 The way Jimin acknowledges the presence of their fans when he hears them screaming at the airport.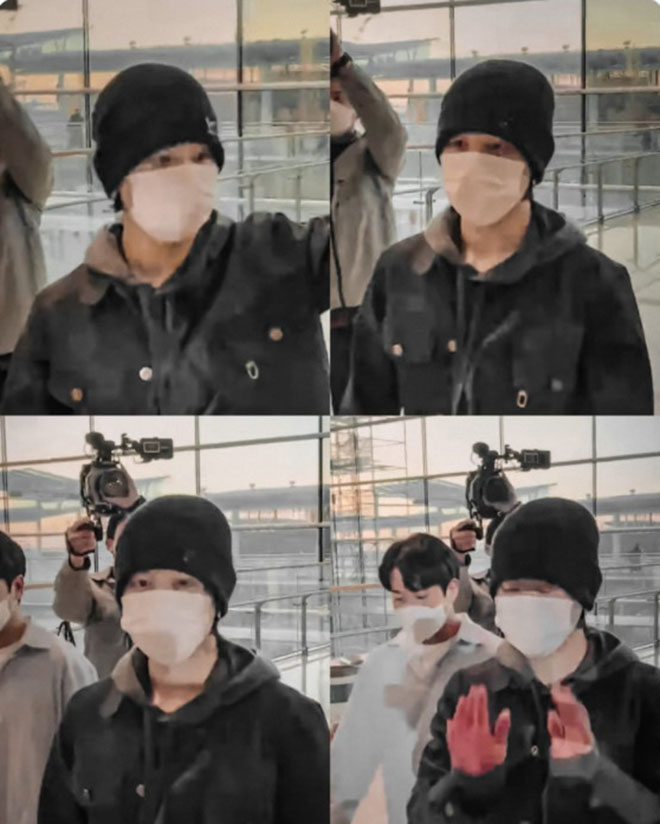 They also pointed out how Jimin never forgot to wave back to the fans who had come to the airport to see the group off and wish them well on their trip.
Jimin's outfit and aura is another point worth mentioning. He became the "main character" as the camera followed him until the very end, while fans and reporters shouted his name.
There is no measure of the love and adoration the world has for Jimin.
His appearance at the airport made him trending on Twitter and in some countries like India, as fans talked about his looks and cuteness.
Wishing Jimin and the BTS members a good time in Las Vegas.