On January 29, V BTS shared a clip of him on his last day at the set of Our Beloved Summer on his Instagram Story .
The video was recorded on December 30, 2021 – the exact date of his birth.
In the clip, Taehyung is seen holding a plank to open the kiss scene between the two main stars, Choi Woo Shik and Kim Dami. V's OST for the Christmas Tree  series plays in the background.
Our Beloved Summer scriptwriter Lee Naeun responded by retweeting a screenshot of Taehyung's Instagram story with the caption, "On this day, I accidentally went to the set and… dared myself I captured this lovely scene – it's a legend. "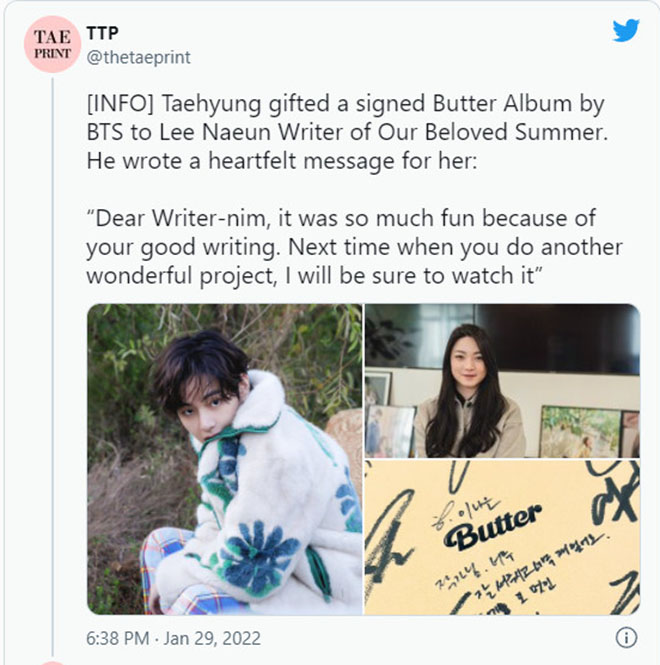 Lee Naeun also shared that Taehyung gave her BTS's autographed album Butter , along with a heartfelt message: "Dear Writer-nim, I'm so glad your script is good. Next time you do another great project, I'll definitely watch."
Fans were delighted to see Taehyung supporting his best friend 'Wooga Squad' Choi Woo Shik even on his birthday and reacting to his presence on the set.